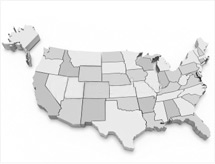 We warranty ALL our products for a FULL THREE YEARS. Just notify us of any motor or component that's not operating according to the original specifications at any time within the warranty term. We'll make complete repairs; and there's no charge for parts or labor.
All we ask of you is to operate the motor under normal conditions, with normal maintenance, for those purposes for which the motor was designed. Should performance fall below specified levels, contact us immediately.
A complete warranty statement is included with each motor we ship.
23 Sebago Street
Clifton,NJ
07013
800-335-6718